Square Commercial Regulator
Description
Pressure regulator.
Regulates your propane for an adequate burn.
Used with all square commercial and glass tube heaters.
Female end connects directly to main gas line.
Female coupler attaches to propane cylinder.
250 PSI and 11 W.C.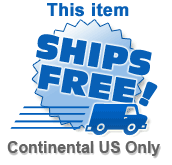 COM-REG
Product Rating
Customer Reviews
There have been no reviews for this product.
Add your review here