Hiland Heavy Duty Waterproof Triangle Glass Tube Heater Cover
Description
Fits the 3-sided (triangle) glass tube heater.
Strong heavy duty 210D fabric.
Double insulated waterproof and weather resistant.
94" high. 24" triangle base, 20" triangle shield.
Heavy duty zipper for easy opening and installment.
Fits the most triangle glass tube heaters.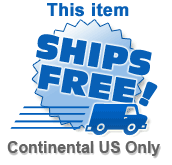 Product Rating
Customer Reviews
There have been no reviews for this product.
Add your review here