Empty Propane Tank
Description
5 Gallon Propane Tank 20lbs.

Manufactured by Manchester Tank in the most up-to-date, state-of-the-art cylinder facilities in the USA.
Cylinder conforms with strict compliance to DOT specifications 4BA240.
Cylinders have powder coat paint for maximum rust protection.
HANDLE-EZ collar design. The only collar with a built-in, formed handle with no sharp edges.
All cylinders include consumer warning decals that are easy to read for your protection.
Cylinders are shrink wrapped on pallets or boxed individually for protection and easy storage.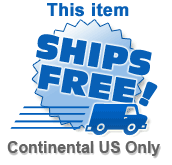 Share
Product Rating
Customer Reviews
There have been no reviews for this product.
Add your review here