Hiland Heat Reflector Shield (3 Hole Mount) Most Common
Description
Aluminum reflector shield
Included: 3 outer panels and 1 center panel.
Hardware to assemble shield.
32" assembled diameter
Center Piece Mounting: 6 7/8" from hole to hole to attach to the main burner screen.
3 holes for mounting.

*** MOST COMMON APPLICATION***

Will fit Garden Treasures heater model 328157 and 48650 sold at Lowes in 2010 to 2015.

Will fit t models: HSS-A-SS, HSS-A-GH, GS4400BK, GS4400GD, GS4400SS, HLDS01-, PH01 models,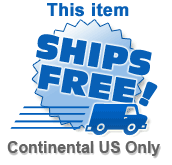 Product Rating
Customer Reviews
There have been no reviews for this product.
Add your review here