Hiland Anti Tilt Switch (2009 and Newer)
Description
*** MOST COMMON APPLICATION***
Will fit models: HSS-A-SS, HSS-A-GH, GS4400BK, GS4400GD, GS4400SS, HLDS01-models, HLDS032-models, PH08 and PH01 models.
Mechanical style anti tilt switch.
2009 heaters or newer.
For safety, if heater tips or falls over, this device will automatically shut your heater off.
Can be used in Garden Treasures heater model 48650, 48221, 328154 and 328157 sold at Lowes in 2010 to 2015.
Connected through your thermocouple leads.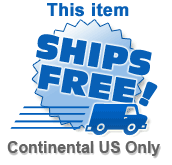 Share
Product Rating
Customer Reviews
There have been no reviews for this product.
Add your review here