Hiland Main Burner Emitter Screen 10 3/4" (3 post application)
Description
10 3/4" diameter
8" Tall
3 threaded holes to attach reflector shield. 6 7/8" apart
Stainless Steel.
4 mounting holes for attaching to valve body.
Hardware not included.
Will fit Home Depot models: HSS-A-SS, HSS-A-GH, GS4400BK, GS4400GD, GS4400SS: ALSO FITS FIRE SENSE PATIO HEATERS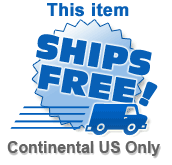 Product Rating
Customer Reviews
There have been no reviews for this product.
Add your review here