Hiland Natural Gas Control Valve for NG-SS Heaters
Description
Natural Gas main control valve
2 position settings. 0.5PSI
Please see enlarged detail pictures to match your current model and style.
Integrated igniter.
**Manufacturer part number: B0902C01 Manufacturer name: Laite
** WARNING **
*****CANNOT BE USED TO CHANGE A PROPANE HEATER TO NATURAL GAS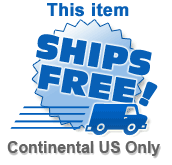 Share
Product Rating
Customer Reviews
There have been no reviews for this product.
Add your review here